Vegan Sweets Amsterdam blog
Via deze pagina hou ik jullie op de hoogte van het laatste nieuws en deel ik leuke recepten van Vegan Sweets.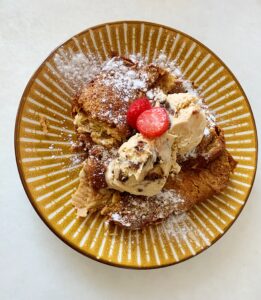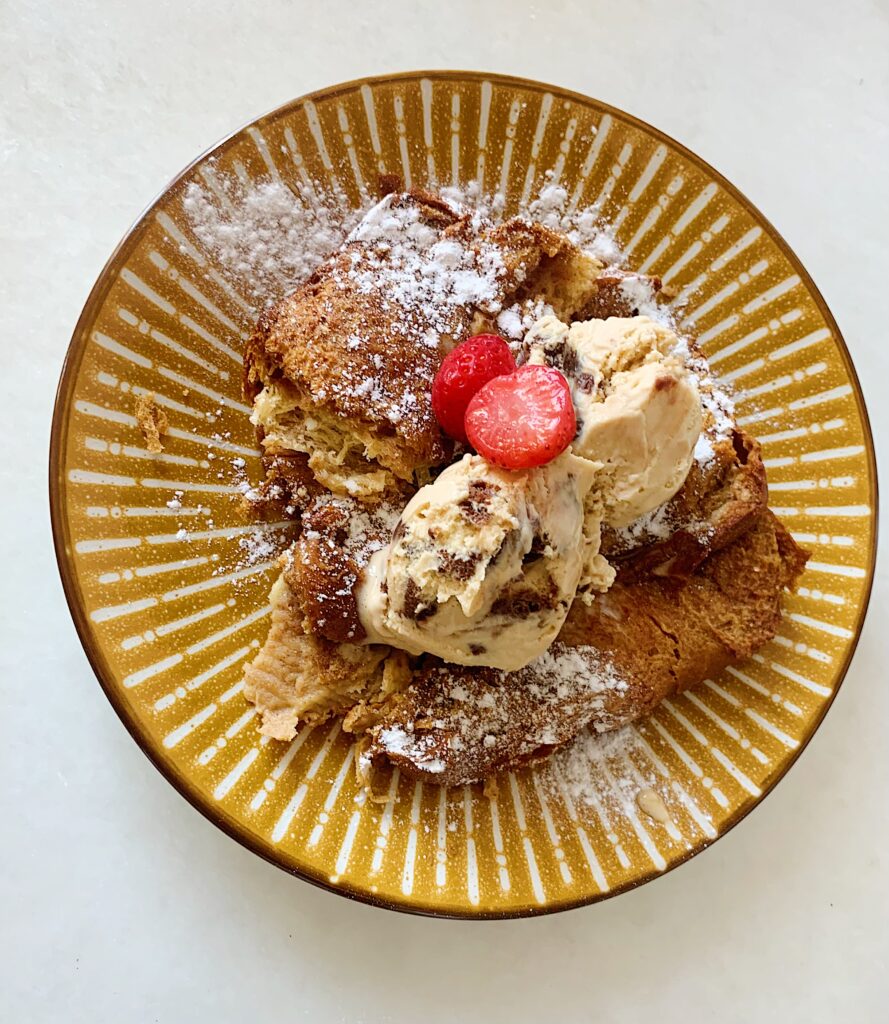 Mijn hele keuken ruikt naar de Main Street van Disneyland! Zoete kaneel.. Blijft het allerlekkerste wat er bestaat. Vandaag heb ik wentelteefjes gemaakt, maar dan niet uit de pan, maar...
... Verder lezen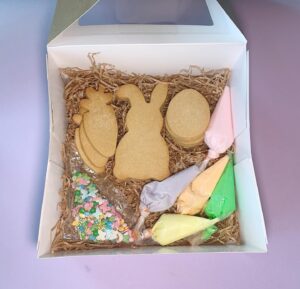 Vrolijk Pasen Pasen vind ik altijd zo gezellig met al die bloemetjes en lammetjes! Maar het allerbelangrijkste natuurlijk: het Paasontbijt.  Naast al het lekkers is het ook superleuk om je...
... Verder lezen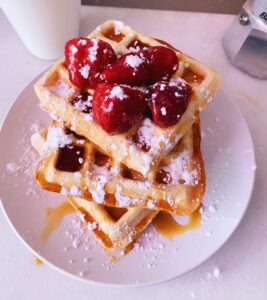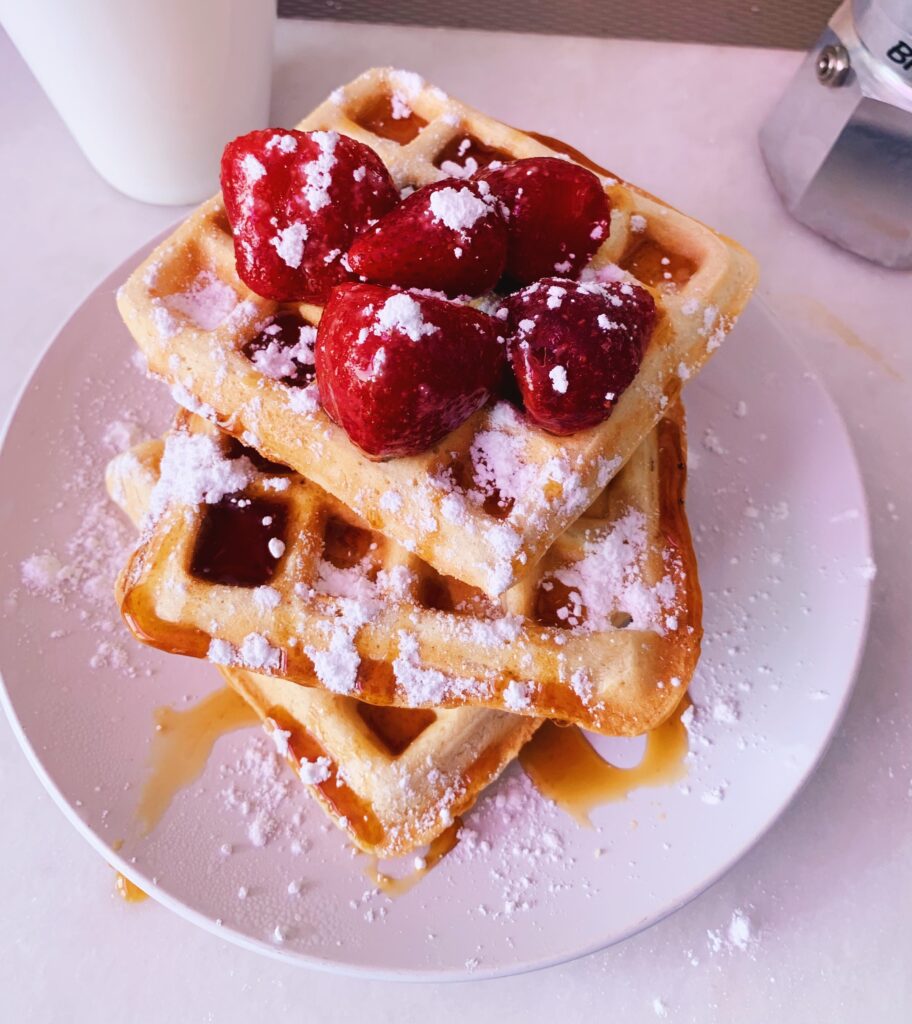 And in the morning… I'm making waffles!! (Donkey voice). Samen met de hulp van mijn chefje River, heb ik heerlijke fluffy wafels gemaakt vandaag In de story had ik een...
... Verder lezen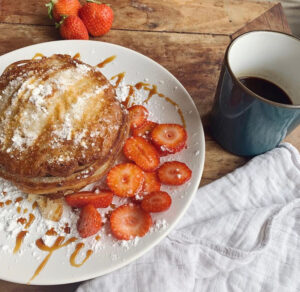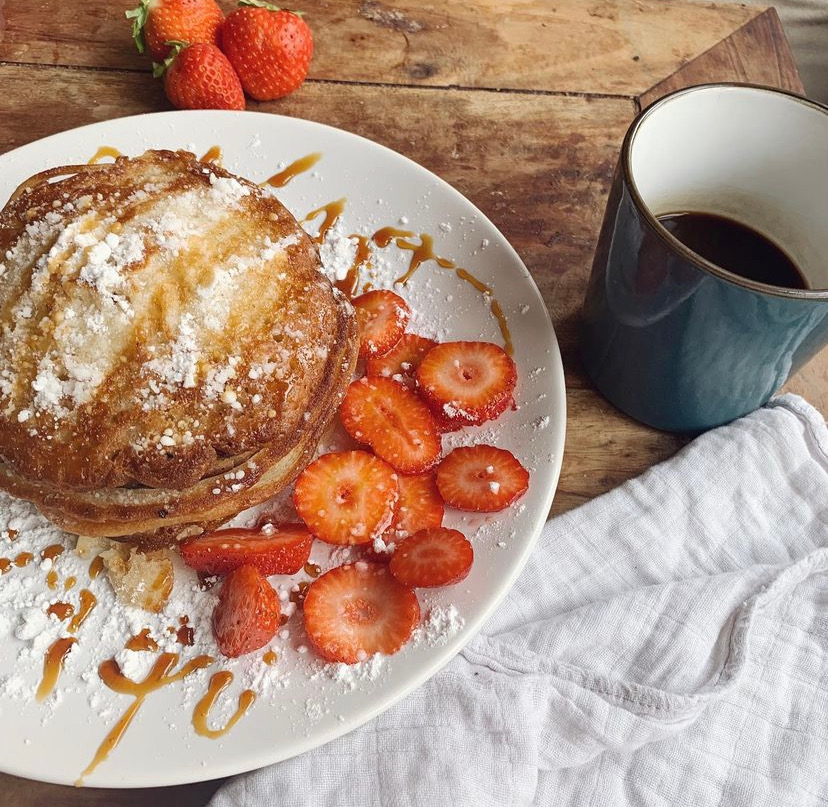 Laten we meteen gezellig beginnen met de allereerste blog! Hierbij de simpele American pancakes met wat stukjes pure chocolade en maple syrup: – 1 cup (125gr) bloem– 1 theelepel bakpoeder–...
... Verder lezen